Library Resource Management Systems Forum:
Speaker Biographies

October 8-9, 2009
Boston, MA
Ivy Anderson
Director, Collection Development & Management Program
California Digital Library
Ivy Anderson is the Director of Collection Development and Management at the California Digital Library (CDL), where she coordinates a broad range of shared collections activities encompassing licensed content, management of shared print collections, and mass digitization on behalf of the ten campuses of the University of California system. Ms. Anderson's professional interests and contributions center on issues related to licensing, scholarly communications, electronic resource management, and the intersection of electronic and print collection development and management. She was a founding member of the Digital Library Federation's Electronic Resource Management Initiative (ERMI), whose work has been influential in the development of systems and tools for managing electronic resources in libraries; served on the SERU (Shared Electronic Resource Understanding) best practice working group; and currently serves on NISO's Business Information Topic Committee. Before coming to the CDL in December 2005, Ms. Anderson was Program Manager for E-Resource Management and Licensing at the Harvard University Library, where she developed and managed a shared licensing program on behalf of Harvard's many libraries. Prior to 1998, she served as Head of Information Systems at the Brandeis University Libraries. Ms. Anderson holds a B.A in music from New York University and an M.L.S. from Simmons College. Before acquiring her library degree, she pursued doctoral studies in music history and theory at Brandeis University.
---
Annette Bailey
Digital Assets Librarian
Virginia Polytechnic Institute and State University (Virginia Tech)


Annette Bailey received her MLIS in 2001 from the University of Illinois at Urbana-Champaign. She is an Assistant Professor at the University Libraries at Virginia Polytechnic Institute and State University (Virginia Tech). In her position as Virginia Techís Digital Assets Librarian, she provides leadership and guidance for all aspects of electronic resource management. Ms. Bailey serves on the Program Planning Committee for the ER&L Conference and the Editorial Board for the
Journal of Electronic Resources Librarianship
. She co-developed the widely used open source LibX plug-in, for which she received the 2007 LITA Brett Butler Entrepreneurship Award. Ms. Bailey won a National Leadership Grant in 2006 for LibX and in 2008 for LibX 2.0. She has given several invited presentations on LibX at conferences and heads the LibX team.
---
Kyle Banerjee
Digital Services Program Manager
Orbis Cascade Alliance


Kyle Banerjee is the Digital Services Program Manager for the Orbis Cascade Alliance. He has written numerous articles and coauthored two books on digital library issues. Last year, he chaired a team responsible for migrating the 36 Alliance member institutions to a new resource sharing system.
---

Oren Beit-Arie
Chief Strategy Officer
Ex Libris, Inc.


Oren Beit-Arie is the Chief Strategy Officer of the Ex Libris Group and is responsible for strategy and overall research activities of the company. He is one of the primary developers of the NISO OpenURL standard (
ANSI/NISO Z39.88 - 2004, The OpenURL Framework for Context-Sensitive Services
) and instrumental in bringing SFX, the first link resolver, to market. Mr. Beit-Arie retains his interest in the development and deployment of standards in the library and information industry and is a current member of the
NISO Architecture Committee
. In his current role at Ex Libris, Mr. Beit-Arie has most recently led the vision and creation of Primo (a user-centered discovery and delivery solution for all library and institutional content) and of URM (Unified Resource Management framework) Ė a next generation framework for unified management of library resources.
Mr. Beit-Arie holds a B.Sc. in Mathematics and Computer Science and an M.A. in Theoretical Linguistics. He works out of the Ex Libris Boston office.
---

Talin Bingham
Chief Technology Officer
SirsiDynix


Talin Bingham joined SirsiDynix August 2009 as Senior Vice President of Technology. He leads the company's worldwide research and development efforts. Mr. Bingham brings to SirsiDynix more than 20 years of software engineering experience, including 10 years at the management level for a range of product development organizations. His professional experience includes recent roles as a consultant in the development of complex software systems and applications; Vice President of Development for Verticore Technologies; Director of Engineering and Chief Software Engineer for Cimetrix Inc.; Development Manager and Chief Software Engineer for Century Software; Development Manager for Wasatch Interactive Learning; Principal Software Engineer for Unisys Corp.; and Software Engineer for Boeing Corp. Mr. Bingham holds a bachelorís degree in computer science from Griffin College.
---

Neil Block
Vice President, Worldwide Sales
Innovative Interfaces, Inc.


Neil Block joined Innovative Interfaces in 1988 and has served in a variety of increasingly responsible positions during that time. Prior to joining Innovative, he worked at MINITEX as a network coordinator, and has held positions in academic and special libraries. Mr. Block holds a Masters degree in Library and Information Science from the University of Wisconsin-Milwaukee.
---
Marshall Breeding
Director for Innovative Technologies and Research
Jean and Alexander Heard Library, Vanderbilt University
Marshall Breeding serves as the Director for Innovative Technologies and Research for the Vanderbilt University Libraries in Nashville, TN. He is part of the senior management team of the Library, focusing issues related to the strategic use of technology in the library. He designs and develops digital library resources for the library. Mr. Breeding oversees the Vanderbilt Television News Archive, a large-scale archive of digital video content.
In addition to his responsibilities at Vanderbilt, Mr. Breeding frequently speaks and writes on topics of network technologies and library automation. He is the creator and editor of the Library Technology Guides website and the lib-web-cats online directory of libraries on the Web. His monthly column "Systems Librarian" appears in Computers in Libraries; he is a Contributing Editor for Smart Libraries Newsletter published by the American Library Association; and he has authored the "Automated System Marketplace" feature published by Library Journal for the last six years. Mr. Breeding has also authored six issues of ALA's Library Technology Reports, has written many other articles and book chapters, and has edited or authored five books. He regularly teaches workshops and gives presentations at library conferences on a wide range of topics. He is a regular presenter at Computers in Libraries and Internet Librarian conferences, is a LITA Top Technology Trends panelist at ALA conferences, and has been an invited speaker for many library conferences and workshops.

More information is available at: http://staffweb.library.vanderbilt.edu/breeding/


---
Judi Briden
Digital Librarian for Public Services
University of Rochester, River Campus Libraries

Judi Briden is Digital Librarian for Public Services at the University of Rochester, River Campus Libraries. She is on the eXtensible Catalog Project team and participates in ongoing user research to understand the work practices of students and faculty at the University. Ms. Briden leads the metasearch group and advises on content and design for the libraryís website. As a reference librarian, she is the subject specialist for Brain and Cognitive Sciences and the American Sign Language program.
---
Rachel Bruce

Programme Director, Information Environment
JISC

Rachel Bruce is Director of the Information Environment at the UK Joint Information Systems Committee (JISC). She is responsible for JISC strategy and the innovation programmes that support this. These include digital preservation, repositories, resource discovery, scholarly communication, and e-infrastructure. The Information Environment is primarily concerned with providing a layer of scholarly resources for learning and research in the UK. Ms. Bruce oversees related activity undertaken at JISC services; these include UKOLN at the University of Bath, EDINA at the University of Edinburgh, and MIMAS at the University of Manchester.
Prior to working on JISC programmes, Ms. Bruce managed a programme of Follett funding of £45 million that enabled UK academic libraries to make their special collections and archives available on the Web. This included the establishment of the Archives Hub service. Ms. Bruce is a member of various committees concerned with scholarly communications and e-infrastructure in the digital environment and she is currently a member of the Dublin Core Metadata Initiative (DCMI) Oversight Committee. She holds a Masters in Information Science from City University, London.
---
Todd Carpenter
Managing Director
National Information Standards Organization (NISO)

Todd Carpenter joined NISO as Managing Director in September 2006. In this role, he provides leadership to NISO as well as focuses on improving constituency relationships, standards development, and operational procedures. Previously, he was Director of Business Development with BioOne, a not-for-profit online journal aggregator, where he served the goals of both libraries and publishers by enhancing the products, services, and distribution that BioOne provides to participant constituencies.
Leadership in collaborative initiatives and partnerships among libraries and publishers has been a key aspect of his career. Prior to joining NISO, he was at the Johns Hopkins University Press, where he directed the marketing of their 60 academic journals and was closely involved in the growth of Project MUSE, JHUP's online aggregation of humanities and social science journals. He has also held marketing and business development positions at the Energy Intelligence Group, a news service covering the oil and natural gas industries, and the Haworth Press, an academic and professional publisher. He is a graduate of Syracuse University and earned a masters degree in marketing from The Johns Hopkins University.


---

Galen Charlton
Vice President of Data Services
Equinox Software, Inc.


Galen Charlton joined Equinox Software, Inc. as Vice President of Data Services in August 2009. In this role, he oversees the migration of data for new libraries moving to Evergreen Software and will assist in the development of new Evergreen features for current and future users. Mr. Charlton most recently served as Vice President of Development and Research for LibLime and has more than a decade of library industry experience. He has worked with over 200 libraries to complete successful and timely migrations.
---
Paul R. Cope
President
Auto-Graphics, Inc.

Mr. Cope is responsible for leading the strategic development and vision for the company in his role as President. During his three decade tenure with the company, he has played an integral role in developing viable software solutions across a range of markets including library, publishing, aerospace and manufacturing. Previous to his current responsibilities as President he successfully directed the development effort of the AGent platform as the Chief Technology Officer (CTO). Prior to acting as CTO, he was involved in a variety of different capacities throughout the organization including development, project management, marketing and operations. Mr. Cope holds a Bachelor of Science degree in Production/Operations Systems with a minor in Computer Science, and a Master of Business Administration (MBA) from California Polytechnic University, Pomona.
---
John Culshaw
Professor and Associate Director for Administrative Services
University of Colorado at Boulder Libraries
John Culshaw is Associate Director for Administrative Services at the University of Colorado at Boulder Libraries. He manages the activities of the division which include finance, budget, procurement, personnel, information technology, security, facilities, and outreach/promotion. Prior to serving in this capacity, he was Faculty Director of the Systems Department from 1996 until 2008. Mr. Culshaw's research interests include managing information technology in academic libraries and integration of library and campus technologies. He is the co-author of
Managing Information Technology: A Handbook for Systems Librarians
(Libraries Unlimited, 2004). Mr. Culshaw was twice elected Chair of the international Innovative Users Group (1997 and 2007) and is the founding facilitator of the Rocky Mountain Regional Innovative Users Group.
For more information, visit:
http://ucblibraries.colorado.edu/facultyprofiles/public/profile.cfm?id=58
---
Robert (Bob) Gerrity
Associate University Librarian for Systems and Information Technology
Boston College Libraries
Robert (Bob) Gerrity is Associate University Librarian for Systems and Information Technology for the Boston College Libraries. He as overseen the introduction of a variety of new technologies at Boston College (BC) over the last 10 years. Prior to joining the BC staff in 1999, he was Coordinator of the Metro Boston Library Network for seven years. Mr. Gerrity received his undergraduate degree in Journalism from Boston University and has a Master of Library and Information Science degree from SUNY/Albany. In his spare time, he is an avid runner and a microbrew enthusiast, interests that he avoids indulging in simultaneously.
---

Carl Grant
President
Ex Libris North America


Carl Grant is president of Ex Libris North America. Mr. Grant has held senior executive positions in a number of library-automation companies. Mr. Grant has demonstrated his commitment to libraries, librarianship, and industry standards through his active participation in the American Library Association (ALA); in the ALA Association of College and Research Libraries, ALA Library Technology and Information Association, and ALA Exhibits Round Table; and on the board of the National Information Standards Organization (NISO), where he has served as board member, treasurer, and chair. Under Mr. Grantís leadership, NISO underwent a transformation that resulted in a revitalized library standards organization. In recognition of his contribution to the library industry, Library Journal has named Mr. Grant an industry notable. Mr. Grant holds a master's degree in information and library science from the University of Missouri at Columbia.
---

Kat Hagedorn
HathiTrust Special Projects Coordinator
University of Michigan


Kat Hagedorn is currently the Special Projects Coordinator for HathiTrust. She is responsible for coordinating, managing and maintaining momentum on such initiatives as the Research Center (non-consumptive research on HathiTrust texts) and The Cloud Library (services for institutions interested in accessing and preserving print and digital texts not in their libraries). She is also responsible for the provision of HathiTrust metadata through the University of Michigan Library's OAI data provider, keeping participating libraries' data current and ensuring the software is up-to-date and usable for institutions.
Ms. Hagedorn is transitioning the management of the OAIster project, a search gateway for OAI harvested records leading to digital objects, to OCLC in October 2009 with full ingestion of content and harvesting happening at OCLC before January 2010. The OAIster project was initially Mellon-funded in 2001-2002, and lived at the University of Michigan for eight years before it found a better, more broadly accessible home at OCLC.
She chaired the Library's Usability Group from 2005-2007 and is currently a core member of the group. In 2005, she was named a Library Journal Mover & Shaker. Her previous experience is in information architecture (with the Argus Associates firm) and ontology and taxonomy consulting (with the United Nations Food and Agriculture Organization in Rome). Ms. Hagedorn received her MLS from the University of Michigan School of Information in 1996.
---
Kevin Kidd
Library Applications and Systems Manager
Boston College Libraries


Kevin Kidd has an MLIS from Syracuse University, as well as a Master's Degree in Irish Literature from Boston College. He has been working in various capacities for the Boston College Libraries since 1994. Currently he is the Library Applications and Systems Manager for the libraries. He oversees all library systems and is responsible for developing new online library services. Outside of Boston College, Mr. Kidd was recently awarded a Research Fellowship at the European University Institute in Florence, Italy, where he spent a year working with the university library to plan and implement new library technologies.
---
Guoying (Grace) Liu
Systems Librarian
Leddy Library, University of Windsor
Guoying (Grace) Liu is a systems librarian at Leddy Library. She has finished many projects related to topics on internationalization and localization of open source library systems, information classification and cataloging, and electronic resources management. Her current research interests are information services to international students and multi-language support of library systems. Ms. Liu is leading a research team on a project exploring the information seeking behaviors of Chinese students and its implications on Canadian academic libraries.
---

Tim McGeary
Team Leader, Library Technology
Lehigh University


Timothy M. McGeary is the Team Leader of Library Technology at Lehigh University in Bethlehem, PA. Mr. McGeary holds a masters degree in Information & Systems Engineering from Lehigh and published his thesis on a multi-period capital budgeting model of electronic resources subscriptions in The Engineering Economist. He is responsible for the technology infrastructure in the Lehigh University Libraries, specifically focused on leading the development of efficient and dynamic solutions to connect library collections to users.
Mr. McGeary's interest in the Open Library Environment (OLE) Project
(http://oleproject.org
) was founded in the realization that in order to maximize electronic resource investments much work was required to change the data model to manage electronic resources on par with traditional print collections.
---
Diane C. Mirvis
Associate Vice President Information Technology and CIO
Magnus Wahlstrom Library, University of Bridgeport

Diane C. Mirvis is Chief Information Officer and University Librarian at the University of Bridgeport. Ms. Mirvis has an extensive background in libraries, technology, and teaching. She has worked in both non-profit and corporate organizations, including higher education, business, medical, and scientific research, and Internet sectors. Her comprehensive management experience includes team building, budgeting, and strategic planning at the senior level. Ms. Mirvis also has significant knowledge and experience with accreditation standards and processes, as well as curriculum design and teaching experience in traditional and e-learning venues.
---

Andrew Nagy
Senior Discovery Services Engineer
Serials Solutions


Andrew Nagy is an open source evangelist and library technologist. Now with Serials Solutions as Senior Discovery Services Engineer, he works on the Summon service, a web-scale discovery solution for libraries. Prior to Serials Solutions, he was the Technology Development Specialist for the Falvey Memorial Library at Villanova University where he developed and produced VuFind, a globally adopted, open-source, next-generation library discovery application.
---
Andrew K. Pace
Executive Director, Networked Library Services
OCLC
Andrew Pace is Executive Director for Networked Library Services at OCLC, where he is directing projects to move library management services to the network level. He was formerly Head of Information Technology at North Carolina State University Libraries, where he spent nine years participating in several digital library projects. Mr. Pace is Past President of LITA and was recently appointed to the NISO Information standards Quarterly editorial board. He is a frequent speaker and writer on several library topics. His blog, "Hectic Pace" is available at
http://community.oclc.org/hecticpace/
.
---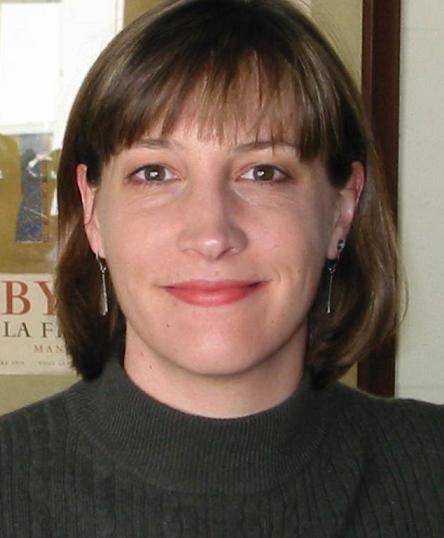 MacKenzie Smith
Associate Director for Technology
MIT Libraries
MacKenzie Smith is the Associate Director for Technology at the MIT Libraries, where she oversees the Libraries' technology strategy and its digital library research and development program. Her research agenda focuses on Semantic Web applications for scholarly communication, distributed digital library architectures, and research data curation, including long-term data preservation. She was the Project Director at MIT for the DSpace open source software digital archiving platform, and has considerable expertise developing and sustaining large, open source software communities. Prior to joining MIT, Ms. Smith was the Digital Library Program Manager for the Harvard University Library, and held several library IT positions at Harvard and the University of Chicago. Her academic background is in Library and Information Science, and her research interests are in applied technology for libraries and academia, and digital libraries and archives in particular.
---

Thomas Wall
University Librarian
Boston College

Tom Wall is the University Librarian for Boston College (BC). Before coming to BC, he was the Associate University Librarian and Director of Public Services at Duke University, and came to Duke from the University of Pittsburgh, where he had been the head of Public Services at the Hillman Library since 1996. At the University of Pittsburgh, Mr. Wall taught in the departments of library science and information science. In his current position, he of has responsibility for all Boston College Libraries (excluding the Law Library), including a staff of about 125 and a budget of over 20M. Integrating the library more fully into the campus environment, developing innovative library spaces, and quality assessment remain some of Mr. Wall's top priorities. He holds a PhD from the University of Pittsburgh in library and information science, an MSLS from University of North Carolina at Chapel Hill, and an MA in philosophy from Duquesne University.
---
Karen A. Wetzel
Standards Program Manager
National Information Standards Organization (NISO)


Karen Wetzel joined NISO as its first Standards Program Manager in January 2007. In this role, she manages the process of standards development, oversee activities of the technical committees creating NISO standards, and organizes outreach and education programs related to those standards. Ms. Wetzel comes to NISO with a strong background in project management and experience in libraries. As Distance Education Librarian at The George Washington University, she developed and directed a library services program for the university's distance education community. Previously, she worked with the National Association of Federal Credit Unions as Associate Director of Education, where she developed, coordinated, and managed various learning programs, and with the Association of Research Libraries, where she managed the association's distance learning initiative. Karen holds a BA from the University of California, Los Angeles, an MA from Boston College, and an MLS from the Catholic University of America.